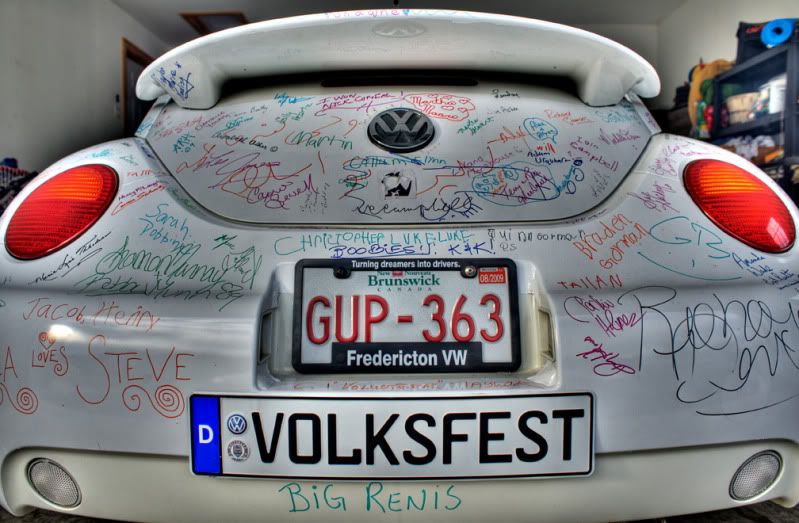 I never know what car i will find in my garage. Tonight it was a bug that was used at our local jazz festival to raise money for music in schools. For the small donation of two dollars you get to sign the bug. Pretty cool idea and obviously it looks like they did quite well.
I used a tripod here and bracketed over a nine stop range. Blended 5 images together in photomatix.
Thats all.
I should try to find another car for tomorrows post. Just to keep the theme going.