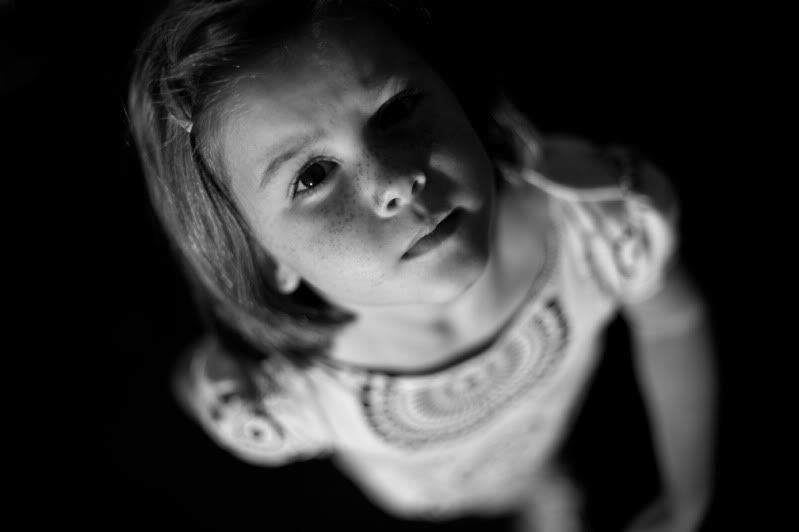 This is the last shot i took while i was shooting outside the other night.
I put the camera on "auto area AF (auto focus)" and held it above her in my outstretched hand. The camera did an amazing job on the focus. The black background is my paved driveway.
The only thing i did in photoshop was lower the saturation to 0.
Tomorrow i start posting my f2.0 portraits, kidding.