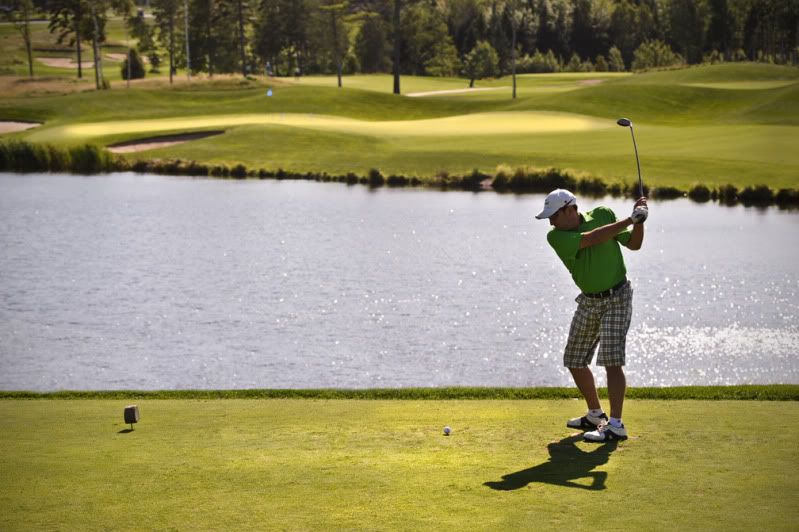 I am not talking about the golf shot in my title but the fact that already, three days into my little self challenge of posting one shot a day for the month, i have missed a days post. Last night in my defense was beautiful outside and all the neighbors got together for a bonfire and fireworks for the kids last weekend of summer vacation. We stayed out till well after midnight and thus the missed post.
The photo above is from a recent golf game and i ended up doing a fair bit to the image in photoshop. The tee box was battered to say the least when i started. Five minutes later with the heal tool and the box looked pretty good. I removed a bunch of grass sticking up on the grass edge in front of the golfer, my partner for the round. For this task i used the clone tool. I then played with the dodge and burn tool on the distant shore and was done.
This shoot was the second time i have ever shot jpegs with my camera. Lightroom made it nice to work with them though. The only trouble i had was correcting the color in the image. All the green threw me and although i am still not sure how i would have made it better, i am sure it in fact could be better.
It was my intent to keep the image a bit on the dark side. I wanted my dodging on the far green to show as a light point, as well as a little dodging around the ball.