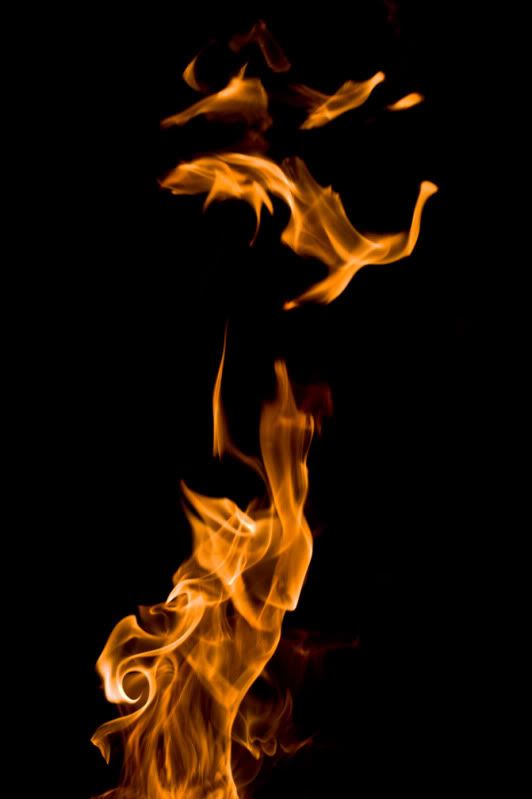 Lets set the mood here to start. Its friday night after a long work week. The street is quiet. Dark settles in. My fire pit sparks to life and the sweet aroma of burning hardwood travels from house to house. Doors start to open and out filters friendly faces carrying lawn chairs, hot coffee cups, and snacks to share. This event, luckily, happens frequently.
I thought i would try a few shots of the flames while sitting there staring at them and was quite surprised at the results. The patterns the flames create were amazing. I did a series, all shot from the same point and had planned to try to do something with them but never did.
I shot this image at iso 400, f4.5 and 1/1250 sec with a 50mm lens.
I will try a bunch of shots sometime at different shutter speeds. Might be interesting. Cant wait till friday.