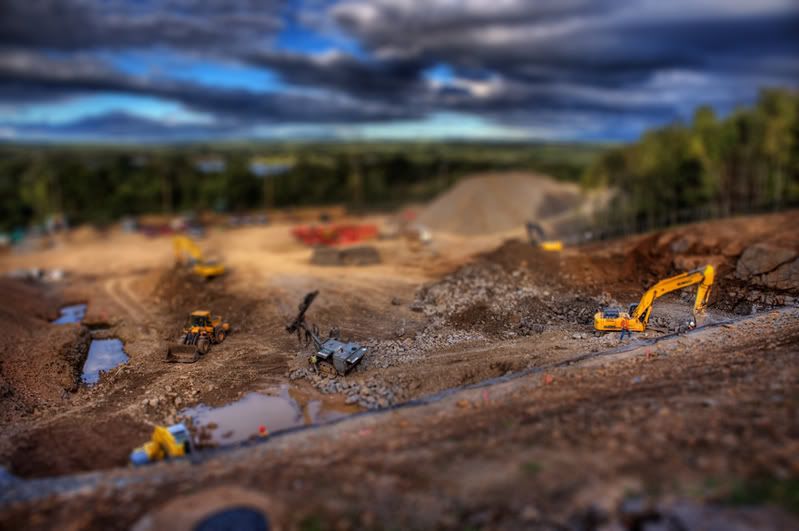 I said that i would post a fake model scene and i stuck to it.
Not sure that i love it but that is besides the point.
I think i actually like the original, or something like that, below. I will talk mostly about this bottom image as you can just take any photo and follow the tutorial i listed the link to in my last post and have this effect.
The image below is made up of three images which i ran through photomatix. I ended up with an image that was a good look for the ground but the sky was too light. I ran the three images through photomatix again and this time make the sky look better. I opened both photos in photoshop and drug one on top of the other while holding down the shift key. This gave me the good sky on top and the good ground as a background. I added a layer mask to the top layer and masked out the ground so that the proper exposure from below shone through. I added some saturation, sharpened, and burned in the sides of the image a bit to make the middle stand out. I also used the dodge tool set to highlights to add some bright spots to some of the scene, mostly some of the trees and equipment.
Photomatix really did a great job on this photo.
This image was shot with a d700 and a 24mm lens by the way.