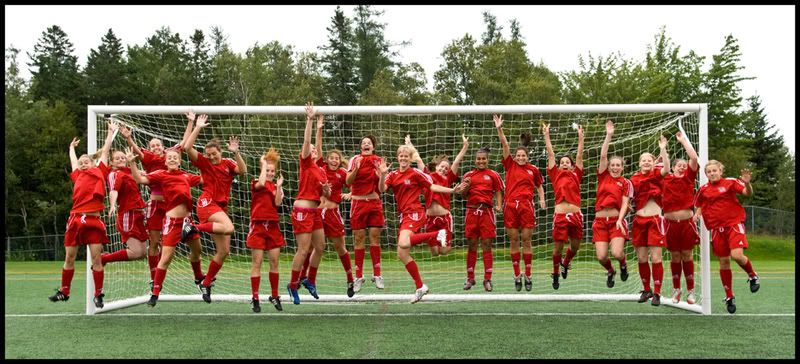 I did a team photo a couple days ago and when it was all over and the girls were walking across the field some unknown voice yelled "can we do a jumping shot"?
Of course was my answer and as soon as i saw it onscreen i knew the shot was great.
I used a 17-55mm lens zoomed to exactly 26mm. No reason for this it just looked right.
I put the camera on high speed drive and held the button down. They did the jump about 4 times but it was the very first frame that worked out best.
I posted the image mainly because i really liked it but also to state that you should always go for the spontaneous shots.
Its always those unexpected ones that end up being special.
Thanks to the girls for giving me permission to post this photo.