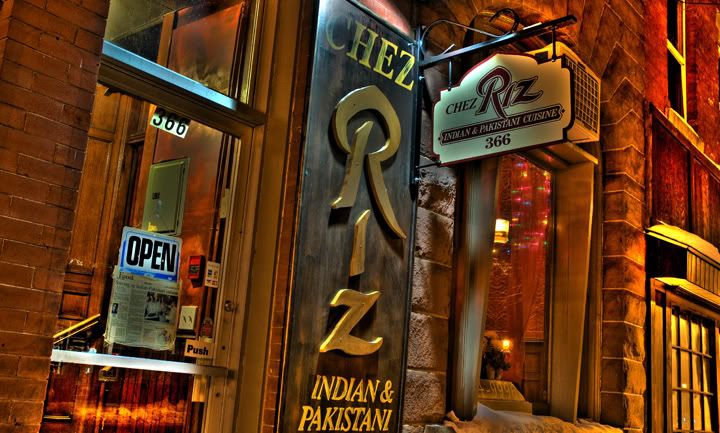 I was doing some downtown shots tonight and tacked on some time at the end of my official duties to take some hdr shots. I did this even though it was unbeliveably cold. My fingers still hurt.
I did my standard 7 frame bracket and then used photomatix pro to process the images.
My settings in photomatix were as follows:
strength 100, color saturation 68, luminance -5, light smoothing low, white point 1.35, black point 5.86, gamma 1.01.
This hdr shot looks 100 times better than the standard straight shot.
What restaurant wouldn't love to have a funky shot in a brochure or ad piece.