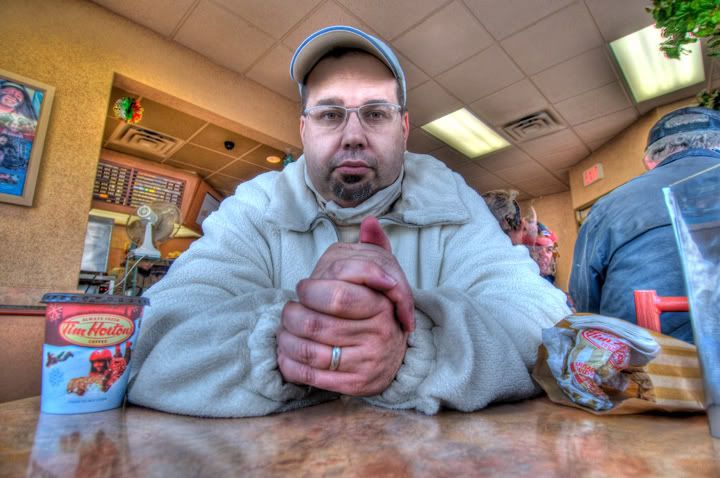 Here is another shot from the weekends adventure.
We haden't even really got to shooting yet but the light was so good in tim hortons that i had to run out to the car and get my camera. I put the camera in liveview to test it out and took three bracketed images handheld. I am posting the original files under this text so you can see them also.
I opened the images in photoshop just to knock them down to 8bit files (i had the camera set to 14bit) and saved them as jpegs.
I processed the three images two seperate times in photomatix and then stripped them together in photoshop. The reason i did this was that i liked his face and background in one of the trials and his hands and body in another. I just dragged one image onto the other and used a layer mask to do the work.
I am not giving my photomatix slider info just because it never seems to be written in stone. Just play with the sliders.
I wanted this look by the way in photomatix even though you may be screaming overprocessed. Gordo is truly a cartoonish figure and i felt the effect was needed.