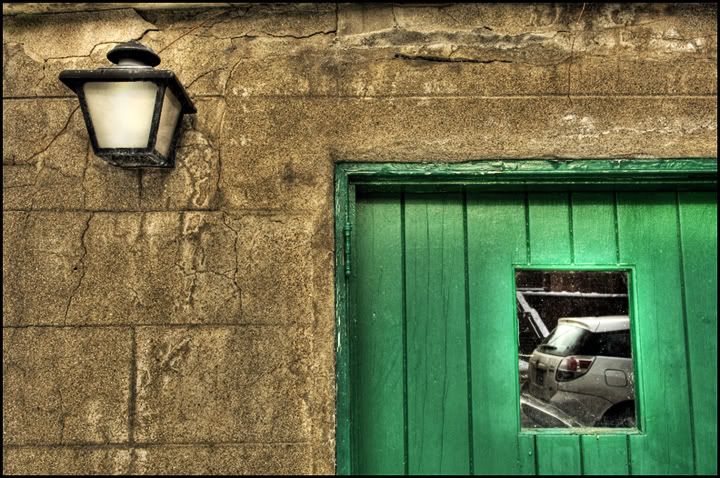 Ok I know, this is another hdr image, let me explain.
I saw this doorway and had to shoot it as i thought it would look amazing in hdr. I used 7 bracketed images and ran them through photomatix pro. I did my thing with the sliders, no secret, just played until it looked right, and then opened the image in photoshop. I wanted to brighten up the lamp as it was grey and low contrast. I first duplicated my background layer. I selected the front pane of glass on the lamp and applied a celinderical gradient going from white to transparent. It looked a bit better but not great. I tried changing the layers blend mode to overlay and it looked better but the rest of the image got over saturated and looked a bit overdone (can you imagine). I desaturated the layer and bingo, everything fell into place.
I am now going to be playing with changing the blend modes of a duplicated layer and desaturating it.