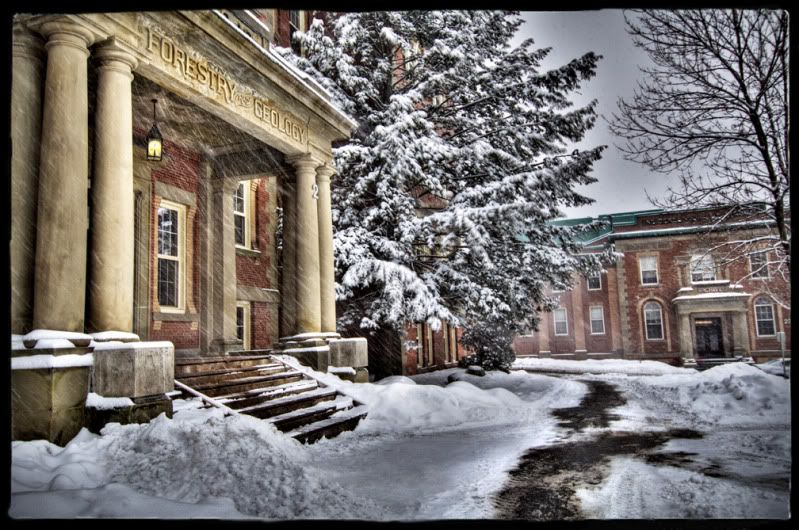 Today was quite snowy and everything was looking white and wonderfull. I took a stroll in hopes of getting some much needed winter stock shots but of course the area was like a ghost town. No one around to harass for a couple minutes of their time to walk through a scene or two. Then i thought, im out here, cold and wet, theres no one to shoot, good time for some hdr stuff.
I bracketed a few scenes through a range of 7 stops and ended up choosing three of the images to send through photomatix. I then played with the image a fair bit in photoshop. I retouched some of the dirty snow out and did a curve layer and a saturation layer. I used the dodge tool set to highlights and hit the overhead light and some of the snow on the walk to create a bit of a highlight line for the eye of a viewer to follow.
I have a few more in the cue so stay tuned.
I tried to use a bit of a slow shutter to get the snow drag more so than having it tack sharp and floating in mid air.
I also used a tripod. I dont usually carry one but i thought i could set up a scene and then wait for people to head in my direction all prepared to model. Oh, and they would be wearing multi colored scarves, cool hats, and be very happy and throwing snow around.