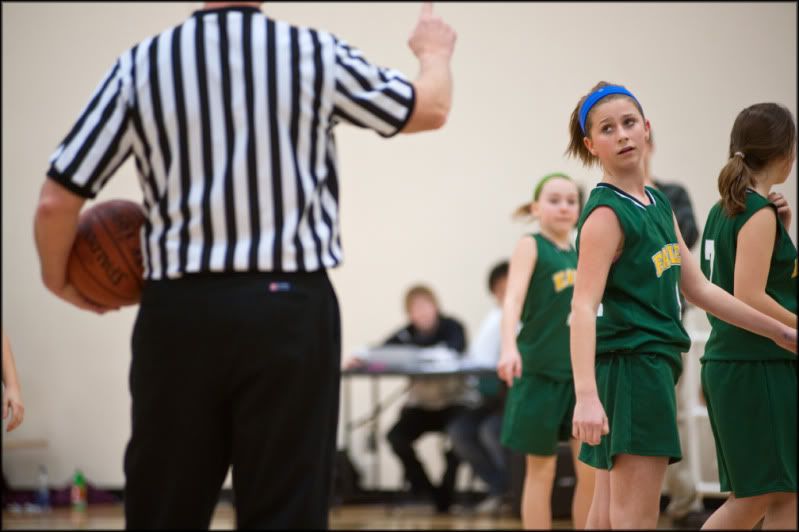 I have a few more hdr images i like in the cue to post but thought i would put up a shot i took tonight of my daughter playing basketball. No, she is not getting in trouble here, she was fouled and getting told she has two shots coming.
I shot this at 2500iso with a 80 - 200 f2.8 nikon lens. I was having a little trouble with it focusing just a bit behind my focus point so for the first time i set the autofocus fine tune to -4. Seemed to help. Nice thing it that it will only apply to that lens. I will now start the process of checking my other lens' and adjusting where necessary.
Zero photoshop work here as i did all my raw adjustments in lightroom.
Looking forward to lightroom 3 coming out.