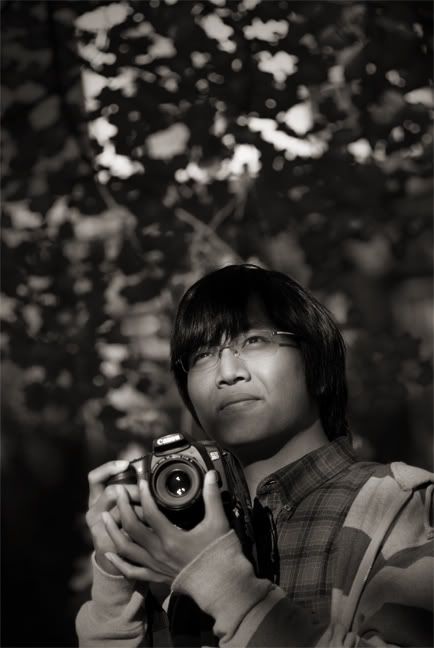 I really liked this shot i took last week and have been playing with it to see how it looks best.
I shot it with natural light coming through the trees.
First in photoshop i retouched it a bit with the healing tool and then sharpened it with smart sharpen with an amount of about 60. I then went under edit - adjustments - black and white. When the dialogue box open up just ignore it. Instead of moving the slider in the box put your mouse over the part of the image you want to alter and press down on the mouse button and hold it. You now have a scrubby slider which you can move left (lighter) or right (darker). Take a look in the box and you will see that whatever color your mouse is over is the color that is being affected.
After i had the images tones where i wanted them in black and white, i added a curve and added a bit of yellow and red to the middle of the curve. This just gave me a slight warm, or sepia tone.