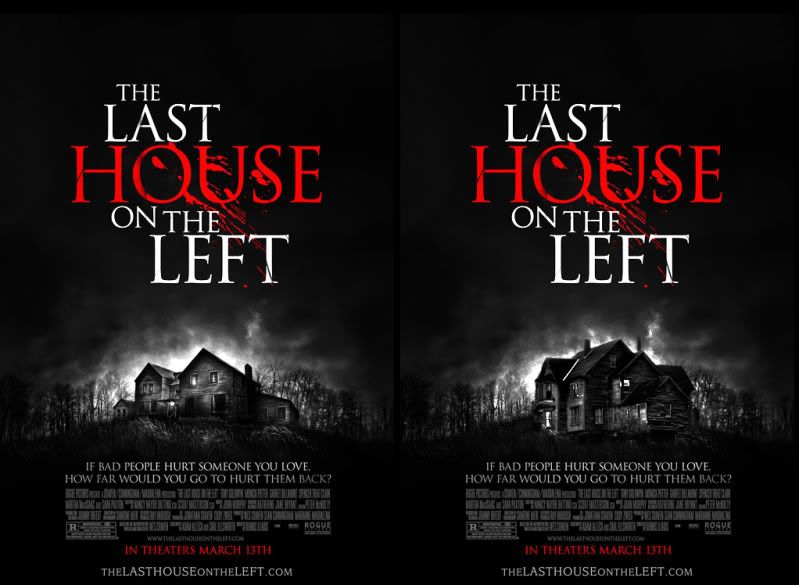 I saw this movie poster in the mall and immediately thought of an old farm house down the road from my house. I look at that house everytime i drive my son to scouts and it really looks like its straight out of the horror shows. I found a digital file of the movie poster online and downloaded it to start. My daughter kindly photographed this house for me as i pulled over to the shoulder of the road and watched nervously as cars raced by.
I opened both photos and then made my new shot black and white and boosted the contrast. I made a rough selection of the house plus a bit of the area around it and drug it over onto the poster. I transformed the scale to fit over the original house and then created a layer mask to hide the parts of my selection that i did not want to show, like the sky around it and grass and trees in front of the house.
I used my dodge tool set to highlights and dodged a couple of the windows and most of the siding to bring out what was already there. I used the burn tool set to shadows and went over the roof and chimneys to darken them down a bit.
That was really about it. I think it looks scarier than the original.
I would drop in and give the farmer a print but i am afraid.