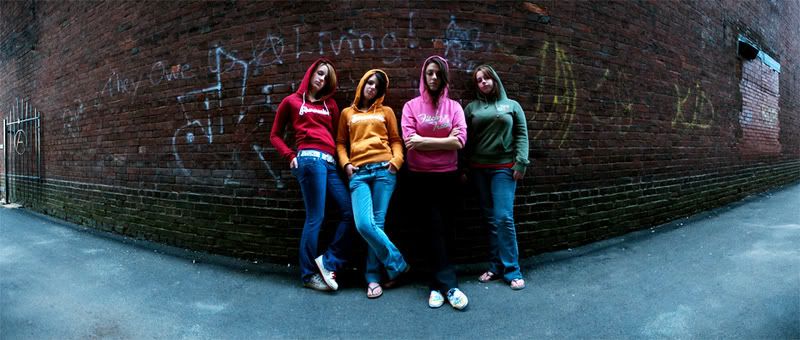 I did a photo shoot last night of my niece and her three friends (late birthday present from me).
We were looking for some cool locations and found that in a downtown alley.
I thought i would try a pano using available light and above is the result.
The alley was about 7 feet wide and the wall your looking at is straight.
I took 5 photos hand held and shot vertically then stripped them together in photomerge.
I will be posting more images from the shoot later using 1 off camera flash.