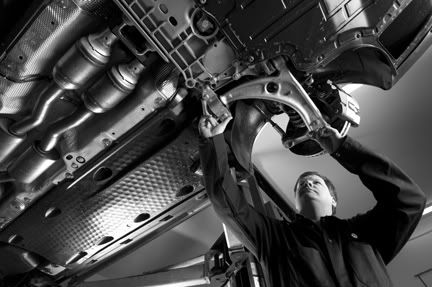 My main reason for this post is just to break up the boredom of text
with the addition of another photo.
I did this one recently for a local volkswagon dealership.
I converted it to black and white in the raw plug in box.
Retouched it a bit.
Dodged the left side of the face (our left) with the dodge tool set to highlight mode
and set to 18%, just to bring out that side a bit more.
I smart sharpened and i was done.