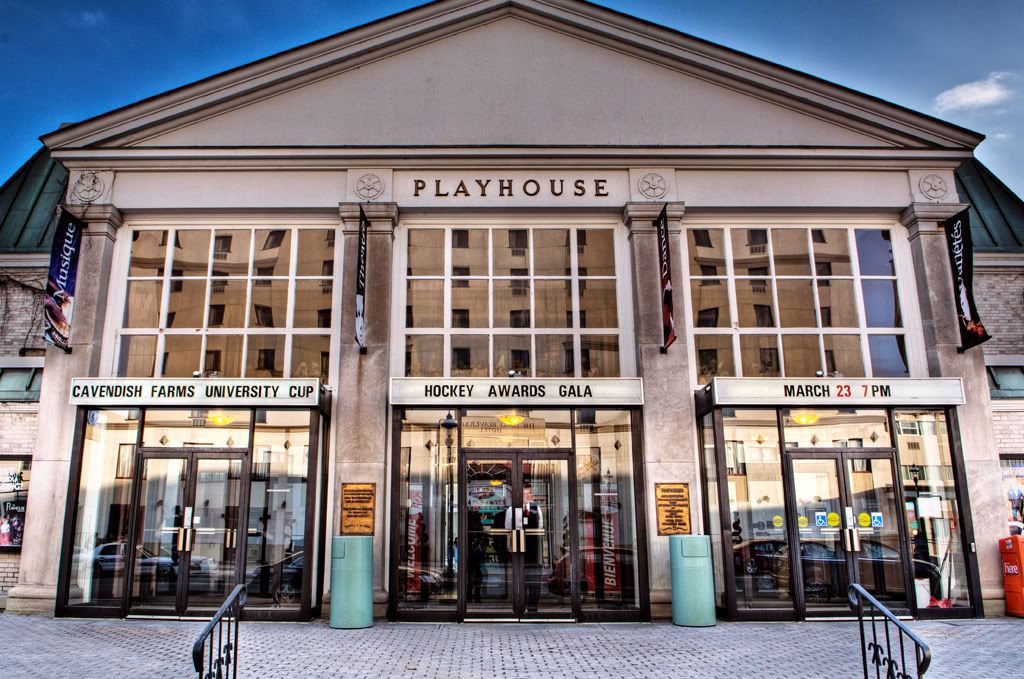 I haven't shot an hdr image in awhile so thought it was about time.
I was going into an awards shoot and the doorman was looking to see if anyone was coming.
I hand held as i did not have a tripod with me and blended three exposures in photomatix pro (new version out by the way).
I was not centered and the right side was trailing off into the distance so i used the transform - skew and made it so the lines in the photo were straight and even and the right side looked more like the left.
I also used the dodge tool a fair bit over the doors where the text is.