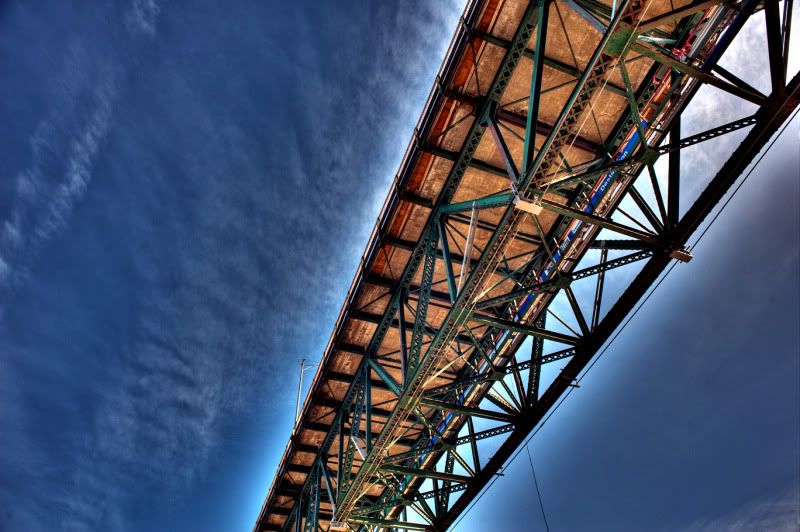 My main reason for doing this post was to see if i could get my images to show larger on this blog page.
It did not work unfortunately so i have some more playing to do.
I took this photo last weekend under a local bridge. I used a tripod and bracketed over a 7 stop range. I chose three photos and blended them in photomatix pro to get this result. Without using hdr techniques the bottom of the bridge would have been in shadow and featureless.
I am going to try very very hard to have more of these little photo shoots. I am challenging myself to see a bit differently lately.
As a photographer i realize that i am constantly evolving, learning, changing, maturing, etc. This has always been a conscious effort and battle but one that i have enjoyed.
Becoming a photographer is a great journey that i hope everyone reading this blog is on.