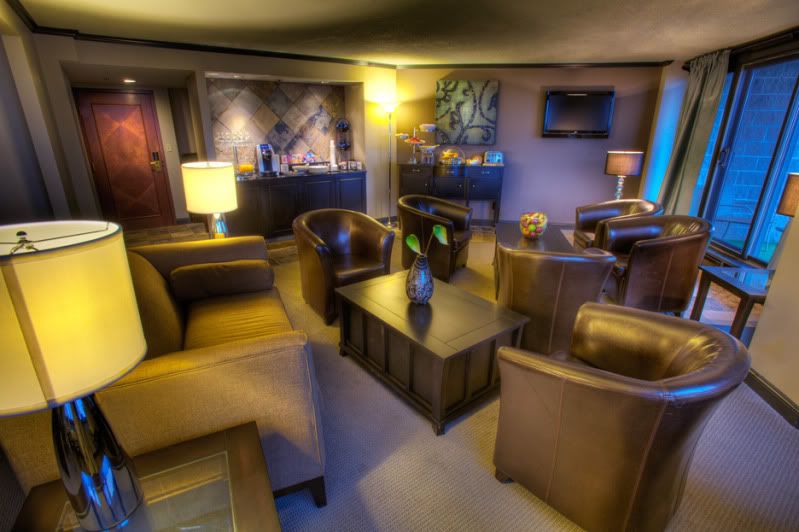 I had to shoot some hotel rooms recently, extremely early in the morning (started at 4am to be exact). We wanted to do the shots before this lounge opened for breakfast at 6:30am. I had started off slow on another room. I did some ambient light bracketed shots but they just were not singing to me. I ended up adding 4 flashes to the room and it got fairly complicated.
I started off in this room just adding one flash in the far right corner by the patio door. It looked good but the ambient in here looked pretty good all on its own. I bracketed from 1/250 sec all the way down to 15sec. I ran 5 of the photos through photomatix which gave me a start. The image looked fairly bland to this point and needed some contrast and some highlights. I did a curve in photoshop and then used the dodge tool set to highlights and did some creative painting around the image. I retouched a bit and sharpened and that was it.
As far as a hotel room goes i really like the coloring in the image. I had my camera set to tungsten white balance which is what made the wee bit of daylight coming in the patio window quite blue.
I find the image i posted here a bit too light and i still need to tweek the curves a bit. This is all i have in me for tonight though.