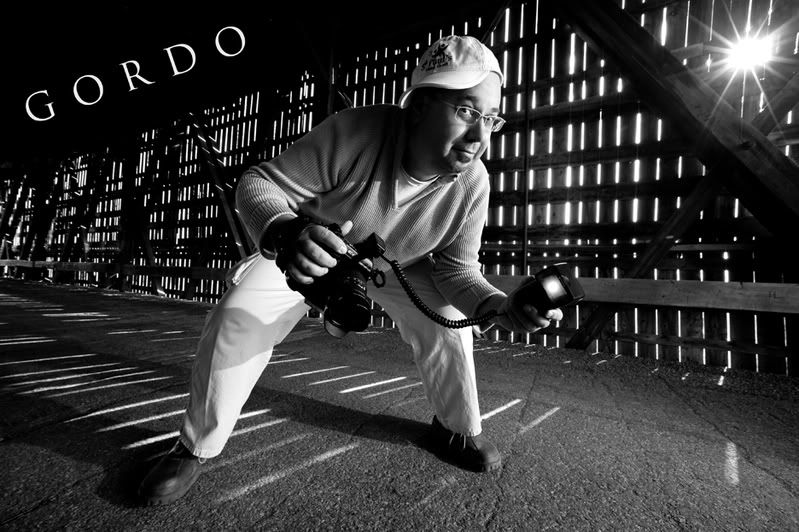 I did some shooting today with a good friend of mine at some different locations along the coast.
We of course started the day shooting some landscapes but as what typically happens when two photographers get together, the serious shooting quickly ended and the crazy ideas came out. We shot alot of really goofy stuff and then packed up and headed for home. We saw this covered bridge on the way back and decided to stop and have have a little strobist shoot. Strobist for those of you that dont know is all about off camera flash. Here i used one flash to camera right and drug the shutter to 1/8 sec to bring up the sun coming through the slats in the boards. That is the sun at top right, not the flash.
In photoshop i desatruated and sharpened and applied a circular gradient inside his flashes head to make it look like it was going off.
There will be several more shots from this shoot posted and you will see just how silly things got.