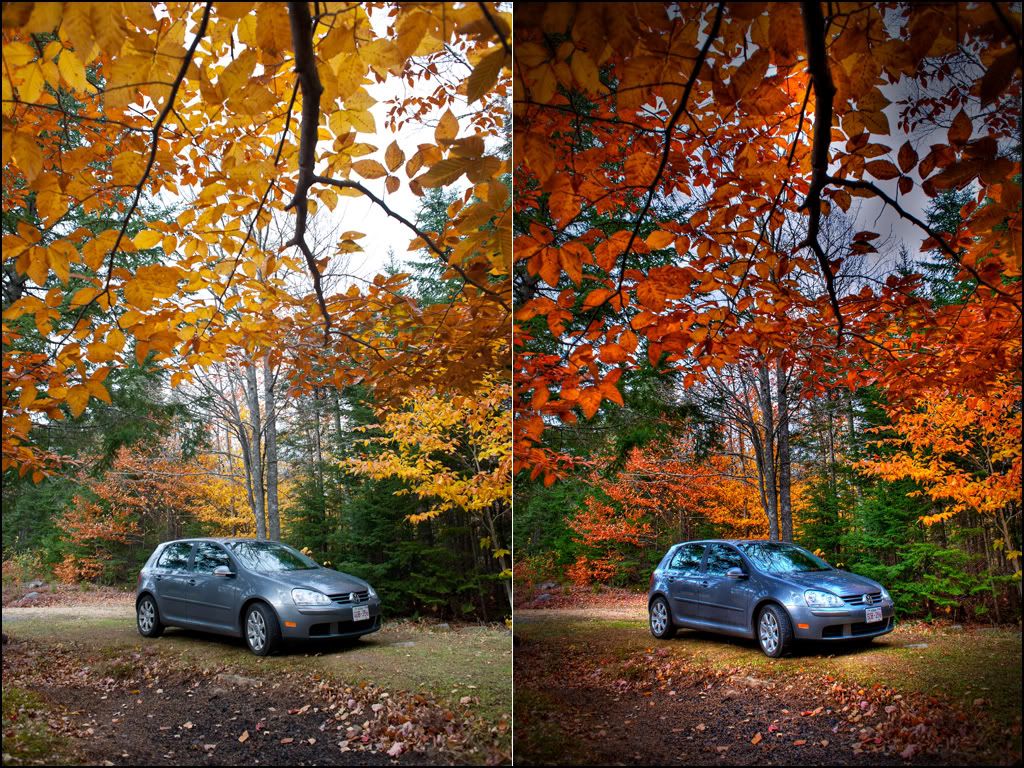 I took a couple minutes today on a visit to my parents to shoot a quick hdr of my car.
I used a tripod of course and bracketed 9 exposures. I chose three of the exposures and exported from lightroom to photomatix pro. I then added a heavy vignette and spent some time on curves to get the look i wanted. I also sharpened about 100.
I created a mask on my vignette layer and painted through to the unvignette layer underneath in the areas that i wanted to show through bright, like around the car and a line up to the top of the image through the trees.
The left image is the normal exposure with nothing done to it.