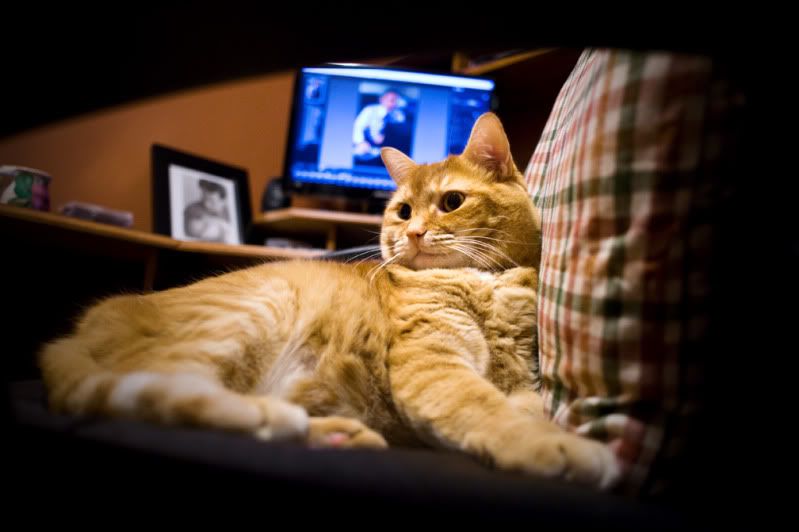 One of our family cats likes to follow me around. I got up for a sec tonight and lost my chair.
I thought it may make a nice shot so i used natural light, tungsten, and set the camera to iso 1600 at f2.8 with a 24mm lens. It was set to aperature priority, a little test, so i am not sure what the shutter speed ended up at.
I played with the image a bit in photoshop. Put a pretty good vignette on it and then removed the darkening just around her face with a mask. I wanted to tone down the background and her body as it was pretty bright. The vignette dulled it down nicely.
I then upped the contrast and did a few curves to get the color right. I increased the saturation a fair bit and sharpened.
I am in the mood to do some shooting but i have a few computer tasks ahead of me before i can do that. I am shooting a couple more grad photos soon and am looking forward to that. I had fun at the last one and have some good ideas for the next two. I think i will stick to one light again and head right to dramatic.